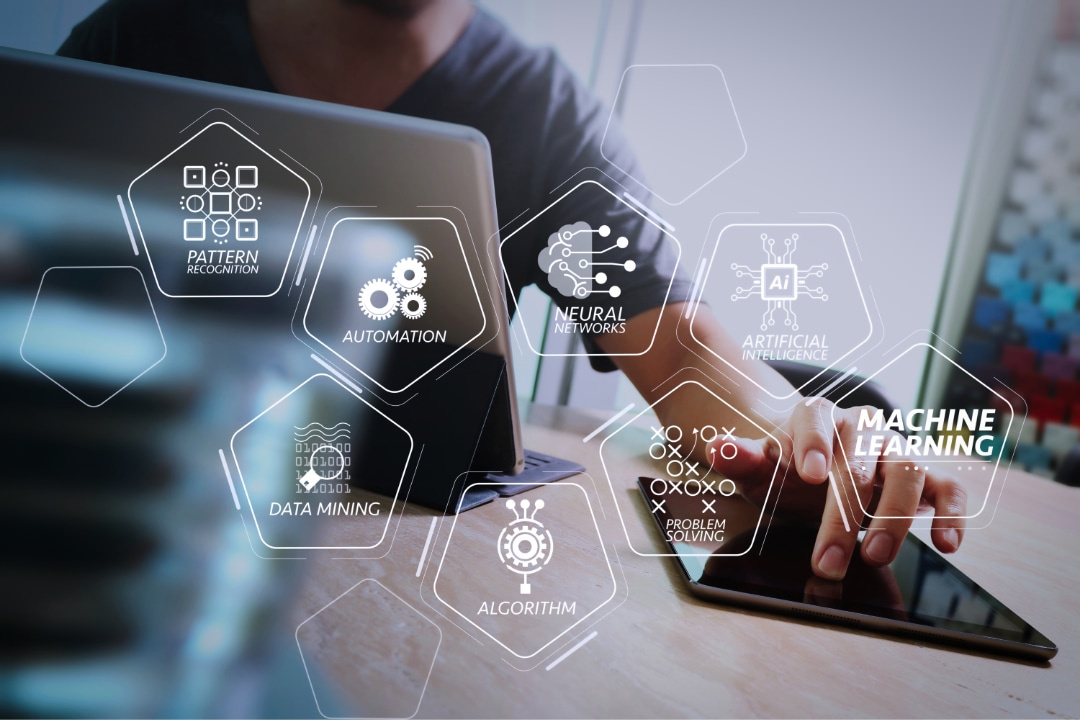 With the fast-paced evolution of technology and cloud accounting, plus a pandemic thrown in: businesses growing through these interesting times will know it's hard not to acknowledge the benefits AI and machine learning bring to the bookkeeping industry.
Despite early concerns bookkeepers and accountants could lose their relevance to robots; it seems the opposite is true. AI and machine learning have allowed bookkeepers to evolve their professional services, moving from number-crunchers and data entry professionals to trusted advisors. They're able to use technology to add value to the profession and their clients. Even Australia's Institute of Certified Bookkeepers explains: AI and machine learning certainly doesn't replace all bookkeeping. And CPA Australia encourages financial advisors to embrace technological advances.
So where are we now and how can bookkeepers use AI and machine learning to add meaningful value to their clients and grow their professional services? There are many, many ways it's revolutionising the industry but here we discuss four immediate benefits.
1. A safety net for data integrity
The repetitive tasks of bookkeeping and auditing are the perfect place for AI solutions to be integrated. The futures of bookkeeping and machine learning are inevitably linked. No longer do bookkeepers have to waste non-billable time checking work or their team's work. Smart AI and machine learning will even start to reduce manual tasks by flagging issues and inconsistencies in the data as they arise. This all but eliminates the headaches of discovering inconsistences and errors on BAS, TPAR or EOFY deadlines.
2. Standardised, scalable business practices.
AI and machine learning has revolutionized the task management space for bookkeepers and accountants. Long gone are the days of spreadsheets and desktop checklists as long as your arm. You can now automate your processes, tasks and schedules. This drastically reduces the margin for error or miscommunication, increases productivity, ensures a standardized offering of services for all your clients and gives bookkeepers the ability to easily onboard new employees and clients.
3. Reduced risk and liability.
Artificial intelligence and machine learning is being used in many ways to help bookkeepers reduce risk and liability not just for their clients, but their own businesses.
As the volumes of online transactional data increases, so does the potential for fraud, manual accounting error and dishonest payments. This has made compliance a lot more complex – but AI can review the data at speed, in almost real time. Detecting anomalies like duplicate invoices or bills, unusual spending, billing or transactions, GST anomalies, coding errors, ABN checks – these all save a bookkeeper time and money.
Ways bookkeepers can use AI and machine learning:
Use and check the data
Reports actions that might not be right
Obtain authorization of changes and payments
4. Analytics & Reporting
AI and machine learning can take large and complex data sets and make high-quality predictions from that data. This is a game changer for advisory in any bookkeeping practice. A bookkeeper is no longer a simple data entry professional, they can play a more advisory role.
Having quick access to analytics and reports on client files is changing the way bookkeepers bill clients, manage their time and run their day-to-day. Whether it's checking a new client's file health so you can onboard (and charge) in an appropriate manner, or finding meaningful insights to share with your clients about their business – it's a win/win.
Where does XBert fit in?
Dedicated to making work life easier for bookkeepers, XBert uses the latest developments in AI, machine learning and data science to help reduce manual tasks, rework and ensure data integrity.
Using sophisticated algorithms, predictive analytics and machine learning technology, XBert detects patterns, anomalies and errors, ensuring accurate data for smarter decisions and advice.
Unrivalled in its AI audit risk alerts, task and process automation built in, templates, client schedules, BI reports, analytics and more, XBert is the app for bookkeepers wanting to take their business to the next level.
Find out more here. Or start your FREE trial below.