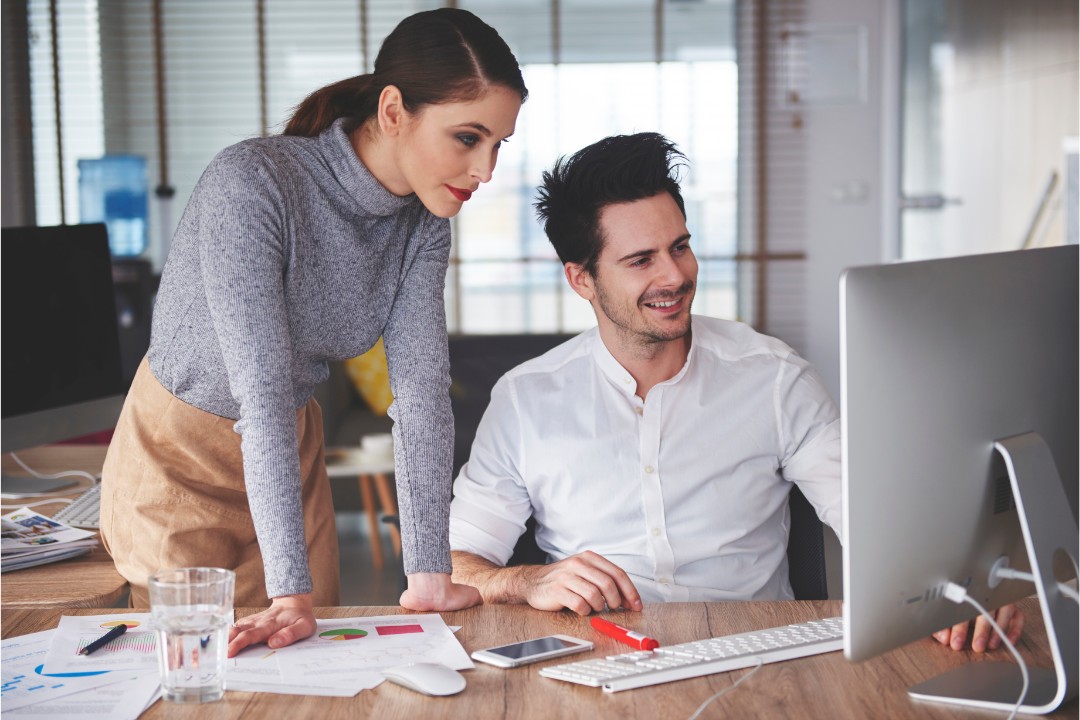 Never has there been a bigger need - and better opportunity - to streamline your processes, be more productive, and free up time to scale your business. As we push further toward digitisation (hello, e-invoicing) it makes sense to consider how else you can also use technology to streamline the mundane and boost productivity in your business.
If you're still wondering what the key benefits of implementing effective bookkeeping and accounting automation in your business are, then look no further.
1. Streamlined processes and workflow
Productivity hack: using a tech tool or accounting add-on to standardise your processes and automate tasks and checklists will allow you to get more done, in any given time period. Gone are the days of complicated spreadsheets or worse – checklists in your head. Whether you're a sole trader or a firm of hundreds, streamlining your processes is key for productivity, scaling your business and managing workflow. It will give clarity on what is expected of everyone, what's required for each process and to ensure you can manage any discrepancies easily and quickly. It's all about freeing up both your time, and your brain space, for what you're really there for as an accounting professional: to partner with clients, and guide them toward financial health with better advice.
2. Reduced rework and improved data accuracy
Artificial intelligence and machine learning in accounting has revolutionized data integrity. Human error is fast becoming a thing of the past. As a starting point, using an AI audit tool in your practice will give you peace of mind knowing the books are clean and accurate at any given time. Moving forward with sophisticated machine learning, you can rest assured knowing that issues, errors and inconsistencies in the bookkeeping are being found. After all, we're only human. AI and machine learning is the gatekeeper for that human error, finding issues that could have easily slipped through the cracks in the past, discovered only at the final hour (if at all). With AI audit trawling your data multiple times a day, you'll find you'll actually eliminate the need for many time-consuming manual data checks and reduce your manual tasks.
3. Thorough, customizable reports
Forget hours trawling and interpreting data. Using the right automation tools will allow you to have one-click access to deep insights into your clients business and the health of their financials, This isn't just helpful for growing your advisory (without too much more leg work) – it's also a game changer for onboarding new clients and your billing discussions. You can understand the behaviour of your clients, the state of their files and what work will be involved in cleaning them up.
4. Scale your business easily
If you're looking to expand your business both within your current market and potentially overseas, automating your accounting processes makes this much simpler. Having one, centralised system where you can manage your team, work load and have insights into your clients financial health means it's more simple to onboard new clients, and new staff if required. Automated checklists and processes will save you hours of time and frustration training new employees…all while ensuring a consistent delivery of services across all your organisations.
5. Better security
Dealing with confidential data is a given for accountants and bookkeepers. Compliance is key. Using automated accounting software allows you to ensure you're always on top of compliance, and that employees stay compliant with the firm's confidentiality rules and regulations.
---
Automation with XBert
Born from a need to have real-time visibility over business financials, XBert is a feature-rich tool built specifically for the way accountants and bookkeepers work.
With 55+ AI audit risk alerts currently (and more being developed all the time) XBert's comprehensive AI and machine learning trawls the data multiple times a day, alerting you to any errors, issues and inconsistencies as they arise.
That, integrated with task and process automation, analytics and business intelligence reports, makes XBert the most exciting tool for accounting professionals looking to streamline their app stack, find efficiencies in their work and scale their business.
What you get:
Multi-day audit and XBert alerts for accurate data
All your clients, processes and tasks on one dashboard
Accurate insights for better decisions and advice
Collaboration tools to work smarter with team and clients
Take control of your inbox and client relationships
Real-time notifications while you work
Attachment audit and added protection
Align your Template tasks to our pre-set processes
Smarter analytics and Risk reports.
Much, much more…
Discover what XBert can do for your business by starting a free trial now.