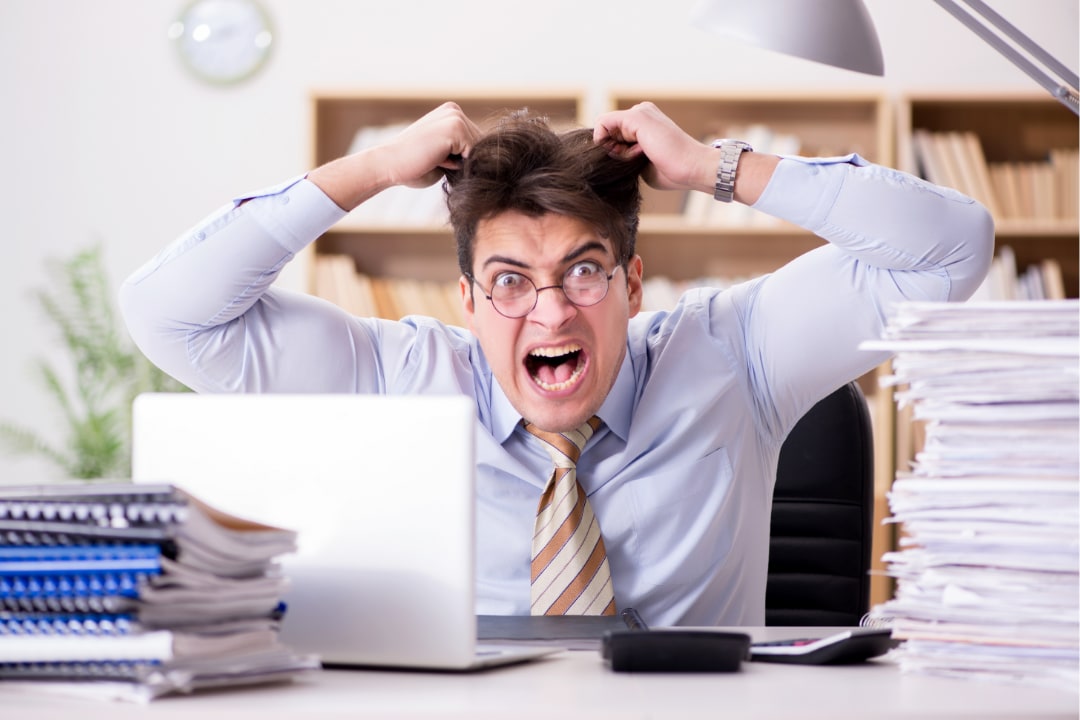 With the rise of cloud accounting and more business owners opting to manage their books themselves, bookkeepers are increasingly having to deal with cleaning up simple but potentially costly mistakes.
We see our XBert users dealing with it every day, in the form of hundreds of AI-powered risk alerts triggered as they find inconsistencies, errors and unusual activity within the data. An analysis of our data for 2020 saw the most common XBert risk alerts flagged are some of the simple errors. Sitting in number one, with possible millions of dollars of risk, is: Accounts Payable Process Not Followed.
For example: Let's say a bill for $3,400 was created and approved for payment to ACME Services for an advertising campaign. The money has already been transferred to ACME Services.
When reconciling the bank accounts, Bob sees the $3,400 and knows it is for ACME Services. He reconciles the transaction and allocates it to the Advertising account code. This creates a new spend money bank transaction in Bob's accounting software.
Although the bank statement record for $3,400 was reconciled to the correct account and supplier, it was not matched against the bill. The bill remains approved but not paid, even though ACME Services received payment. The P&L report is now incorrect. There is no money coming in to pay the bill and it will remain an unpaid bill. Or worse, the bill could be paid via a different, and unrelated, bank reconciliation.
It's a simple, but significant error that Bob's bookkeeper will have to fix, once they've found it. You can see how much time could be wasted on such tasks.
The next most common issues found were Different Account Name Detected For An Expense Transaction, Bills in Draft or Waiting Approval, Payment to a Supplier Not Registered for GST and rounding out the top 5 is Unusual Monthly Billing.
Other top issues flagged within accounting software include:
Unusual Monthly Invoicing
Unreconciled Transactions Last Month
Invoices in Draft or Awaiting Approval
Inactive account
Different Account Name Detected for an Income Transaction
ABN on Bill Attachment Different to Supplier
Overdue Invoices
Just like number one, these errors would go undetected until the data is thoroughly checked by a bookkeeper. It might be found in a timely manner - but most likely, as the monthly, quarterly or EOFY checklist nears its end. Coding errors, duplicate invoices or bills, a lack of ABN or GST checks, mountains of unreconciled transactions: these are just a few of the nightmare situations you deal with as a bookkeeper trying to help a business owner manage their reconciling. You then come up against a hard deadline and go into panic-mode trying to reassign transactions, chase reconciling data or worse: unable to fix whatever mistakes your clients have made, on time.
Making life easier for bookkeepers everywhere
With more than 50 XBert alerts already online and more always in development, XBert has the most comprehensive and sophisticated AI-auditing and risk alerts in the bookkeeping and accounting software space.
XBert's sophisticated machine learning algorithms analyse your data multiple times a day, finding any issues, inconsistencies or errors in the books. You will be alerted to and can resolve or deal with any issues as they arise, rather than getting a nasty surprise at the EOFY or BAS deadlines.
XBert's advanced attachment parsing functionality unlocks information from bills, invoices, receipts and other attachments in Xero to enhance our risk alerts related to ABNs, GST status and cancelled business registrations. This means bookkeepers can be confident knowing any payments made matches an active registered entity, whether it be a trust or other associated company, and that GST is paid only to those eligible to charge it.
XBert also double-checks the data added to Xero by paper and electronic document readers, giving an extra level of protection for their business. XBert will cross-check the data extracted from other sources and Xero contact records to confirm that matched transactions follow past behaviour for that contact. This means you will be alerted to any unusual activity and can either resolve it by fixing the error or file it away if the transaction is correct.
And that's not all.
Developed specifically for, and with the help of, bookkeepers, XBert is a leading tool for the bookkeeping industry that combines all the necessary functions for a smarter, streamlined practice workflow.
Payroll processes, Accounts Payable checklists, Accounts receivable audits: all these can be streamlined to their own Template, with tasks and subtasks to ensure your team know exactly what needs to be done and by when.
XBert also includes seamless client collaboration, analytics, BI reports and so much more.
If you're looking to streamline your finance app stack, while removing the need to jump in and out of multiple programs, XBert is the app for you.